Includes Online Course and
3 days Practical Training.
Contact Info
Contact Admissions office for availability and schedules.
Phone:

1-866-90-LOOKS(56657)
905-507-0024
Skin Care Certificate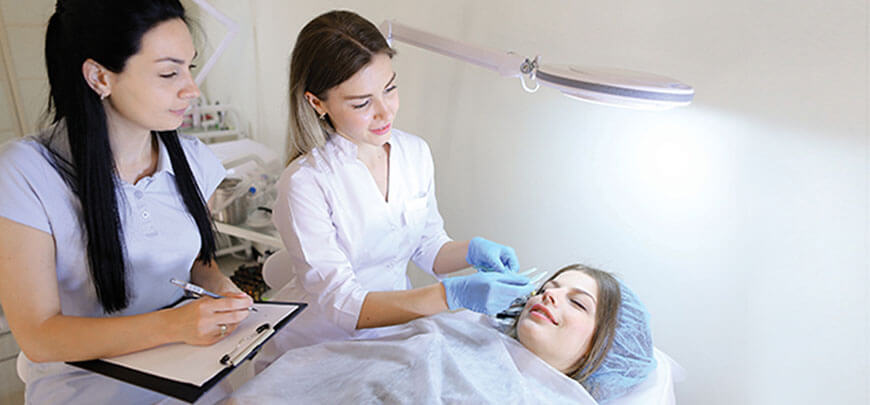 Course Description
This Certificate includes both theory and practical components. This Certificate encompasses a number of topics including Physiology of the skin, Common Skin Diseases & Disorders, Skin Analysis and Consultations. Students will learn Standard Facials and techniques, Facial Massage as well as learn about the Facial Equipment and Devices.
Course Philosophy
It this course, it is expected that students will work to achieve a basic understanding of the physiology of the skin, all the layers and diseases associated with the skin. As Medical Aestheticians, students will learn to distinguish between normal and abnormal skin conditions through a proper conduction of skin analysis and skin consultations.
Skin Care Theory
Fundamentals of Skin Care
Physiology of the Skin
Common Skin Diseases & Disorders
Skin Analysis and Consultations
Skin Care Practical
Introduction to Standard European Facials and Techniques
Advanced Facial Massage Techniques
Skin Analysis
Facial Equipment & Machines for Aestheticians