Classes start monthly.
Saturday and private classes available on request.
Prerequisites:
High school diploma or mature student test.
Advanced Academic Standing
Advanced Academic Standing may be awarded to those individuals that are aesthetic diploma graduates, medical professionals and industry working professionals (with supporting documentation)
Contact Info
Contact Admissions office for availability and schedules.
Phone:

1-866-90-LOOKS(56657)
905-507-0024
Mon-Fri 10:00am - 5:00pm
Saturday 10:00am - 2:00pm
Medical Aesthetic Diploma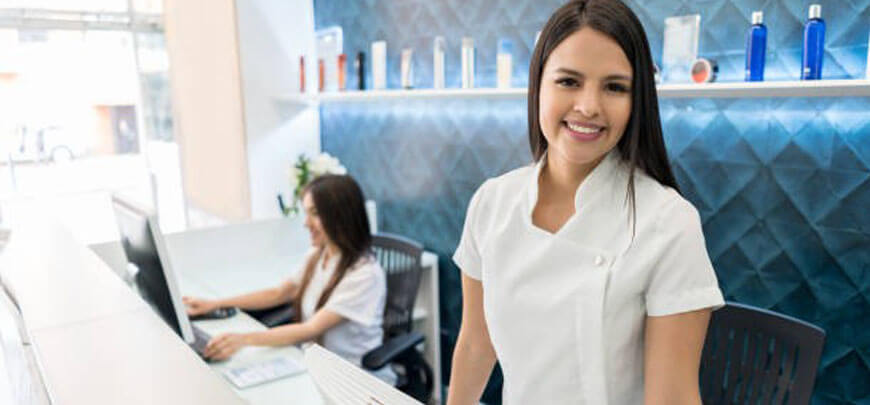 This Medical Aesthetic Diploma Program includes all the fundamental theory and practical skills needed to succeed within the MEDSPA Industry. Below is all the material and topics that are covered within this 8 month program.
Skin Care
Includes Standard Facials, Client Consultations, Basic Chemistry of Skin Care Products and Skin Types
Medical Aesthetics
Includes Microdermabrasion, Cellulite and Fat Reduction treatments, Non-Surgical Face Lifts, Vasculyse Treatments, Oxygen Facials and Skin Tightening
Laser and IPL
Includes Laser Hair Removal, Skin Rejuvenation, Acne, Skin Tightening, Vascular and Tattoo Removal
Spa Business Management
Purchasing a day Spa/Operating a Business, Spa Retailing and Marketing
Aesthetics Theory
Includes Cells and Anatomy and Physiology of the Body, Diseases and Disorders of the Skin and Bacteriology and Decontamination
And Standard Aesthetic Practices
Manicures, Pedicures, Waxing, Body Massage and Makeup Applications.