Includes Online Course and
3 days Practical Training.
Contact Info
Contact Admissions office for availability and schedules.
Phone:

1-866-90-LOOKS(56657)
905-507-0024
Manicure, Pedicure & Hair Removal Certificate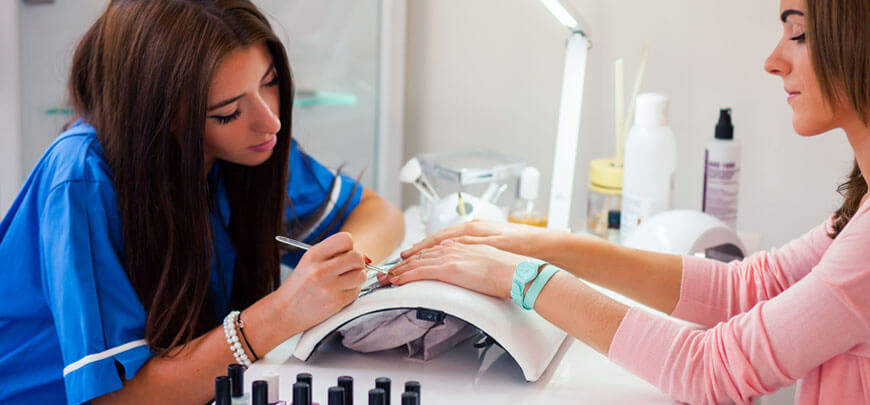 Course Description
This is a 3 in 1 Certificate where students will learn all about the Structure of the Natural Nail Unit, Common Nail Diseases & Disorders and Hygiene and Sanitation, Methods of Hair Removal, Types of Waxes and Consultation. The Practical component will include introductory to Standard and Upgraded luxury versions of Manicure & Pedicures, Full Body Waxing with hard and soft wax techniques.
Course Philosophy
All 3 components of this course will allow students to grasp all the fundamentals associated with skin diseases and disorders, nail diseases and disorders, skin consultations and upgraded versions of manicures and pedicures that are in the trending industry. Students will understand the importance of creating non only a service to the clients but providing them with an ultimate spa experience when receiving these treatments.
Manicure & Pedicure Theory
Structure of the Natural Nail Unit
Common Nail Diseases & Disorders
Hygiene and Sanitation Practices
Manicure & Pedicure Practical
Standard Manicures & Pedicures
Proper Station Setup and step by step protocols for manicure & pedicure
Upgraded luxury versions of Manicures & Pedicures
Hair Removal Theory
Methods of Hair Removal
Types of Waxes
Consultations
Hair Removal Practical
Proper Station Setup
Full Body Waxing with hard and soft wax