Classes start monthly.
Saturday and private classes available on request.
Prerequisites:
High school diploma or mature student test.
Advanced Academic Standing
Advanced Academic Standing may be awarded to those individuals that are aesthetic diploma graduates, medical professionals and industry working professionals (with supporting documentation)
Contact Info
Contact Admissions office for availability and schedules.
Phone:

1-866-90-LOOKS(56657)
905-507-0024
Mon-Fri 10:00am - 5:00pm
Saturday 10:00am - 2:00pm
Advanced Medical Laser Technician Diploma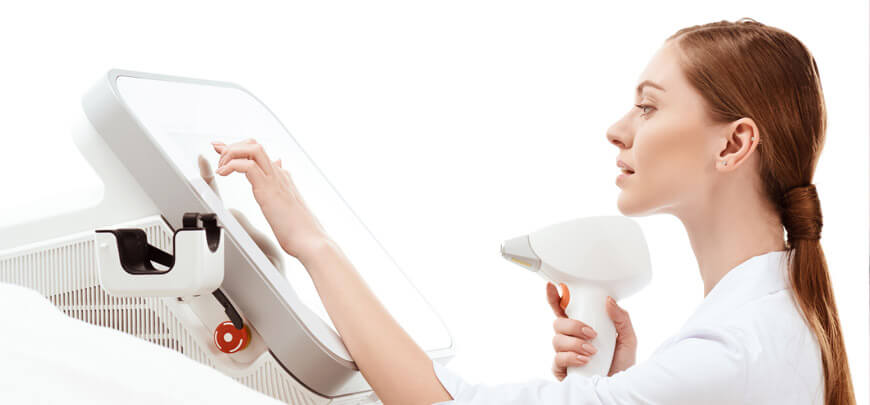 Skin and Hair
This Diploma Program includes 6 weeks of Theory and Practical for Laser and IPL and 6 weeks of Theory and Practical for Medical Aesthetics. Below is all the material and topics that are covered within this 12 week program:
Laser Module
Skin and Hair Physiology
Laser Biophysics
Laser Safety
Practical Applications of Laser/IPL
Laser Skin Resurfacing
Laser Pigmentation Removal
Laser Spider Vein Removal
Photorejuvenation (Pixel)
Laser Tattoo Removal
Medical Aesthetics Module
Skin Care Fundamentals
Non-surgical Face Lift
Peels and Peeling Agents
Lumicell Wave 6 (Cellulite and fat Reduction)
Local Light Energy, Impulse Micro Currents, Local Photo-Stimulation
Soli Lite (LED Light Therapy Treatment)
Vasculyse
Student Clinic Component
Upon completion of your studies
LOOKS Academy's Esthetics Clinic is an integral part of the Professional Medical Aesthetics Program. Students practice newly acquired skills (both technical and interpersonal) in supervised clinic sessions that begin at the end of term 1. The Student Clinic provides students with the opportunity to develop and practice their skills through interaction with the general public. The Student Clinic ensures that Professional Spa Therapists are work-ready upon graduation and feel confident enough to start their career.