Includes Online Course and
3 days Practical Training.
Contact Info
Contact Admissions office for availability and schedules.
Phone:

1-866-90-LOOKS(56657)
905-507-0024
Introduction to Makeup Artistry with Lash and Brow Enhancements Certificate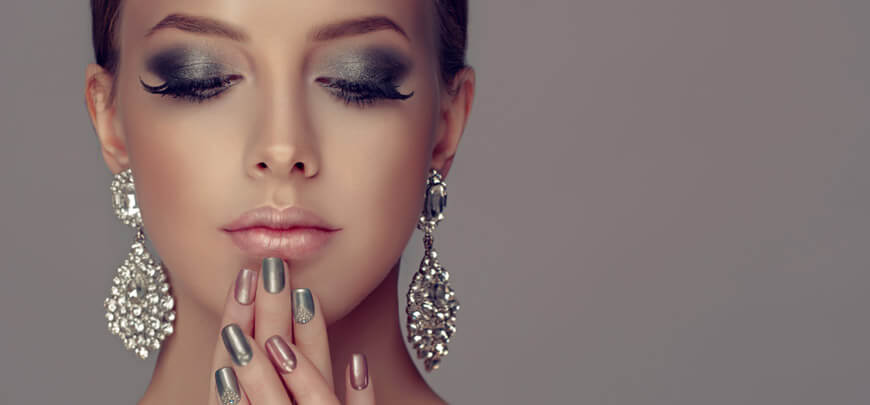 Course Description
The Introduction to Makeup Artistry and Lash and Brow Enhancements includes both a theory and practical component. Students will learn all about the Colour Theory, Makeup Techniques, Makeup Products and newest trending Applications. During the practical component students will also learn both daytime and nighttime makeup applications, how to perform a lash and brow tint and the application of temporary false lashes.
Course Philosophy
There are many opportunities in the beauty industry, but in particular for Makeup Artistry it has become one of the most booming services to be offered in the industry, especially as a mobile service for weddings, special events, film and television as well as a Makeup Instructor. This is a great course to take for those looking to either kick start a career in makeup or add an additional service to their existing business.
Make-Up Theory
Colour Theory
Hygiene and Sanitation
Client Consultations
Various Makeup Techniques and Lash & Brow Tinting
Make-Up Practical
Proper Station Setup
Makeup Applications including Daytime and Evening Makeup
Application of False Lashes (temporary strip lashes)
Lash & Brow Tinting.