Classes start monthly.
Saturday and private classes available on request.
Distance Education available with on-site practical.
Pre-requisites:
High School Diploma or Mature student test.
Contact Info
Contact Admissions office for availability and schedules.
Phone:

1-866-90-LOOKS(56657)
905-507-0024
Aesthetic Diploma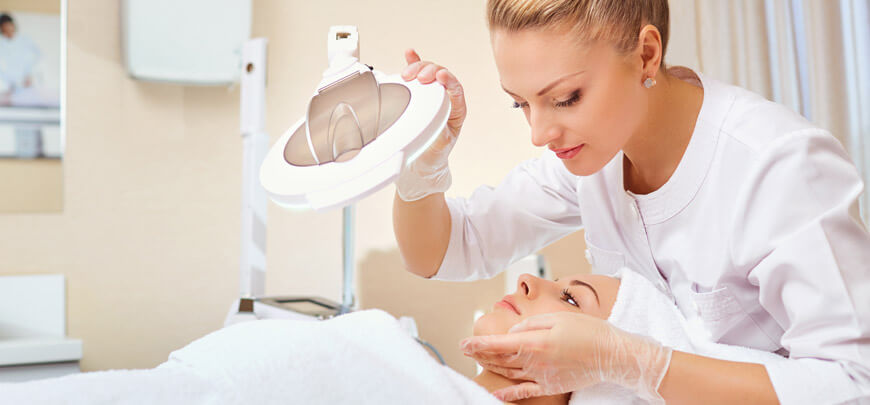 This 8 month Diploma Program includes all the fundamental skills needed for the Aesthetician Student to succeed within the beauty industry. Below is all the material and topics that are covered within this 8 month program.
Introduction to Aesthetics
Bacteriology, Sterilization and Sanitation
Cells, Anatomy and Physiology of the Skin
Human Anatomy and Physiology
Disorders and Diseases of the skin
Nutrition
Basic Chemistry, Cosmetic Ingredient & Product Analysis
Facials
Electrical Tools for the Aesthetician
Hair Removal
Manicures and Pedicures
Body Massage
Makeup Applications
Career Opportunities:
Medi-Spas
Business Owner
Aesthetics Educator/Instructor
Product Sales or Product Sales Representative
Clinical or Spa Manager
Day Resort or Destination Spas
Cruise Ships
Nail Technician
Professional Makeup Artist